Nokia Lumia 1520 V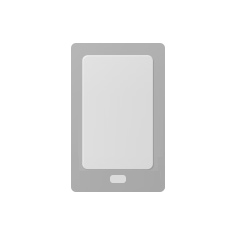 RAM:

2 GB
MEMORY:

32 GB
BATTERY:

2370 mAh
Features:
Fingerprint
Lightweight
Thin
LTE
Rugged
NFC
Dual SIM
Description
The device will reportedly be named the Nokia Lumia 1520 V and will feature a 4.3 inch screen, down sharply from the 6 inch glass found on the full-sized version of the phone. However, the screen on the "V" will keep the same 768 x 1280 resolution employed on the larger model. That could result in one of the highest pixel density figures on a smartphone.
Not official: This page is created based on leaked or rumored information.
Compare
Display
Display size:
Resolution:

Pixel density:

Pixel density - The pixel density of a display represents the number of pixels over an area of one inch. It's measured in "pixels per inch", or ppi. The higher the number, the more detailed and good-looking the display is.
Hardware & Performance
Memory:

Memory - System memory, or RAM memory is the type of memory that the device uses to temporarily store data from the OS or currently-running apps. The more RAM available to the device, the better the performance will be when multiple or heavier programs are running.

Internal storage:

Internal storage - Bigger storage capacity allows you to keep more content saved onto your device, such as more applications, photos or video. Games and video content typically take up the biggest amount of storage space.

OS:
specifications continue after the ad
Battery
Capacity:

Capacity - The bigger, the better! However, battery capacity is not the only factor that has an effect on battery life. Those include the chipset in use, the software running on the device, as well as the consumer's unique usage pattern.
Availability
Scheduled release:

Scheduled release - Shows when is the particular phone scheduled to be made available to the public in North America
To see the full specifications with in-depth details click here.
This device is also known as Nokia Lumia 1520 mini
Despite our efforts to provide full and correct Nokia Lumia 1520 V specifications, there is always a possibility of making a mistake. If you see any wrong or incomplete data, please LET US KNOW.
If you are interested in using our specs commercially, check out our Phone specs database licensing page.