webOS developers can join an AT&T webinar on June 17th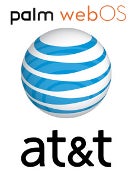 Beginning to intermediate webOS developers are getting a jump start courtesy of AT&T, which has secured Josh Marinacci from Palm's Developer Relations, for a webinar scheduled to air on 6/17, 10-11am PST. What's more, the attendees of "An Introduction to Palm webOS" are being enticed with a raffle for an AT&T smartphone.
So anybody who wants to further their webOS development skills, or learn how to port their applications to the platform, can head over to the AT&T Developer Program website and signup. How many gadgets will webOS end up powering after Palm's acquisition by HP, is anybody's guess, but there is a decent chance of it getting to more and more devices.
source:
PreCentral