Best O2 Galaxy S22 deals in November 2022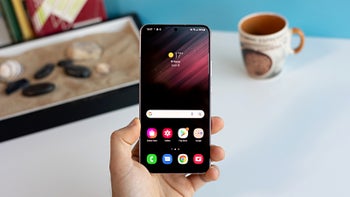 Some of the best Galaxy S22 deals in the UK are from
O2
. The carrier is one of the big four mobile operators in the UK. Some of its plans include a free Disney+ subscription (worth £7.99 a month) or Amazon Prime Video (worth £5.99 a month). The free trial period could be as long as 6 months, depending on the plan you choose. There are also trade-in options and you can save even more with Multisave if you're already on the network.
The Samsung Galaxy S22 series consists of some of the
best Android phones
you can buy right now. These devices have gorgeous displays, powerful processors, and amazing camera setups. It's no surprise that these have become very popular in the UK.
With that said, you are probably wondering what carrier deal you can get your brand new Samsung with and which is going to save you the most money. Fortunately, O2 offers all three Galaxy S22 phones with plenty of plans and some great discounts.
The mobile operator offers Pay Monthly plans, with which you don't have to pay the price of the device upfront. Let's take a look at the best Galaxy S22 O2 deals that are live right now in November 2022.
Jump to:
O2 Galaxy S22 Ultra deals
Samsung's premium
Galaxy S22 Ultra
is offered by O2 with a couple of nice plans. There are pre-built plans, but you can also customize one that suits your needs and saves you money. O2's top pick is a 36-month 100GB plan with a monthly payment of £58.99. But if you trade-in your old phone, O2 will give you at least a £150 discount on your monthly bill.
O2 Galaxy S22 Plus deals
The
Galaxy S22 Plus
has good battery life and a big display. O2 is offering the device with both trade-in and Multisave options, as well as pre-built and customizable plans.
O2 Galaxy S22 deals
As with the other two phones, O2's recommended plan for the compact
Galaxy S22
is the one with 100GB of data. You have the same trade-in and Multisave options as on the Galaxy S22 Plus, as well as customizable plans. However, here you can also save an additional £500 on top of the trade-in discount – £140 discount applied to the device plan and £10 per month for 36 months subtracted from the airtime bill. This offer ends on November 7.
As deals on carriers evolve and change, don't hesitate to check back this deals article in a few weeks for new offers.
Is it worth getting a Galaxy S22 from O2?
Yes, as O2 often offers extras with select plans, such as a Disney+ subscription, and hot discounts for some of its plans. On the other hand,
EE's Galaxy S22 deals
currently offer huge trade-in deals, but here the important thing is that you will need a trade-in device (and the offer depends on its condition and model).
Virgin Mobile deals for the Galaxy S22
are again tied to a trade-in phone right now (although there the plans are a bit cheaper, by the way), and
Vodafone Galaxy S22 offers
are mainly discounts on plans right now.
Are there any bonuses when getting an S22 from O2
O2 often offers extras with your plan for the Galaxy S22, including Disney+ or Amazon Prime Video subscriptions or other online services. So yes, one of the bonuses for getting an S22 from O2 is the extras you get. Additionally, you get O2's capable and fast 5G network, and Multisave options that help you save from your monthly bill when you're already a customer of the carrier
Also, check out other selections of deals from UK carriers: