Latest 'Close Your Rings' videos show off what the Apple Watch Series 3 can do
0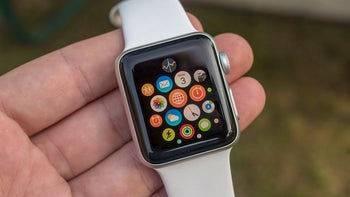 This week in Apple commercials, three, new 'Close Your Rings' videos showoff various features of the
Apple Watch
Series 3.
Each of the short videos cuts straight to the chase, in typical Apple fashion, and highlights a specific Apple Watch feature. The campaign is primarily focused on showcasing the watch's fitness tracking capabilities and water-resistance.
The first video follows sporty type Atilla, who uses his Apple Watch to track his progress throughout the day while swimming, running, and being overall much more active than we ever could be. The rest of the videos are similarly packed with physical activities that highlight different features of the Apple Watch.
"Sit less. Move more. Get some exercise."
is the slogan for Apple's
#CloseYourRings
campaign, which the company has been using to market Apple Watch products. Check out the rest of the videos below: