iPhone comes June 29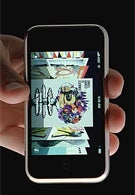 Apple webpage now reveals TV ads about the phone, clearly saying that it is coming June 29, or after 25 days. As it was known, iPhone will be "Only on the new AT&T" and minimum new 2-year activation plan is required, in addition to the $499/$599 respectively for the 4/8 GB version.
You can watch the video ads in high quality at
Apple's webpage.