iOS 6 leads to first-ever drop in device satisfaction
59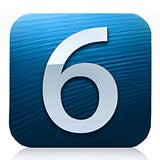 Apparently, most people aren't that honored to have iOS 6 on their iPhones. As a matter of fact, the sixth version of the mobile OS has lead to the first-ever drop in device satisfaction for iPhone users, according to a survey made by research firm On Device.
On Device has surveyed almost 16,000 customers and has found out that, while still quite satisfied with the user experience, users aren't as satisfied as they were when they received iOS 5. The biggest reason for this is said to be the new Maps application that Apple decided to include instead of its previous app which was powered by Google Maps.
All in all, though, it seems that users continue to be very satisfied by their iPhones, so Apple isn't expected to have any significant trouble selling its devices.
via:
TechCrunch