iOS 4.2 to bring better performance to the iPhone 3G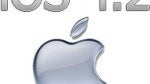 iOS 4.2 became available to developers on November 2 and the first feedback on how the new version of the Apple OS works on the iPhone 3G is now available. While iOS versions 4 and 4.1 haven't been received very well by the 3G users, the word is that with iOS 4.2 things are looking much better.
That's great news for iPhone 3G owners and it's likely they will be glad they can now use their iPhone 3Gs with iOS 4.2 that's optimized for this version of the phone. Granted, the iPhone 3G was released a way back in 2008 and it has its hardware limitations, but as you can see on the video below, it's not struggling with iOS 4.2.
iOS 4.2 is expected to be released to the general public later this week, so that stay tuned for all you need to know on the topic.
source:
TiPb
Recommended Stories