iCloud authentication issues from last night resolved
6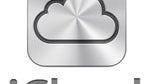 Last night when some people attempted to access iTunes and/or iCloud they were receiving authentication errors such as, "
The Apple ID you entered couldn't be found or your password was incorrect. Please try again.
" Any attempt to alter or rest the password received a "fatal internal error."
According to the iCloud support pages, users of the service experience disruption from 12:45 AM to 1:45 AM Pacific Time on 12/16/2011, but as of 3:18 AM, normal service has been restored. Ipodnn noted that they didn't think the status page was updated during the outage, which may have left some users confused, and definitely defeats the purpose of having a status page in the first page.
source:
iCloud Support
via
ipodnn