Best Apple Watch chargers
We may earn a commission if you make a purchase from the links on this page.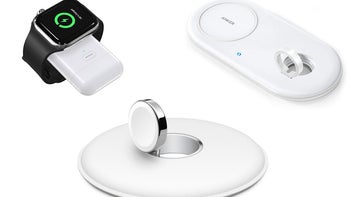 Its 2022, and if you think you are getting a charger in the box - guess again. Hence, now you will need to buy a charger for your fancy new Apple Watch that you just bought.
To be clear, you still get the magnetic dock with the USB cable with the
Apple Watch Series 8
, just not the power brick. The latter is also omitted from the
box
of the wildly expensive
Apple Watch Ultra
. This means you can now charge your new wearable only directly from a USB Type-C port, either on power bricks or USB ports on computers, laptops, cars and so on.
Since you're here, it means you're probably not satisfied with your current Apple Watch charging situation and are looking for some new options. Well, you've come to the right place! We have a bunch of different configurations that you can use in order to charge your Apple Watch.
Apple Watch USB power adapters
Apple 20W USB Power Adapter
Now, Apple's reasoning might be that people already have enough power adapters laying around already, but that's not the case for everyone. If you need to complete the Apple Watch charging set, the easiest way to do it is by getting Apple's 20W USB power brick. The main reason why we are adding this is because we know some people prefer to stick to Apple products no matter what. If you want an Apple charger that does the job and nothing more - look no further.
Anker 521 Charger (Nano Pro)
If you want to squeeze a little bit more juice out of your charger the Anker 521 Nano Pro is a great option at a reasonable price. With it you get two USB-C charging ports, which can both accommodate speeds of up to 20W. The device also incorporates an array of sophisticated safety options. The charger is relatively compact (given that it does the work of two chargers), has solid build quality and comes with a 18-month warranty. Also, you get to choose from a number of colors. What is there not to like?
Apple Watch charging docks
Most third party charging docks come with a slot for the included Apple Watch charger and a USB port where you can plug it, providing mostly convenience or better aesthetics. Some of the ones we've picked come with power adapters, so that's one problem solved, but if you're looking to set up a second Apple Watch charging station, you'll need to buy another charging cable separately, which you can do from the link below:
Apple Watch Magnetic Charging Dock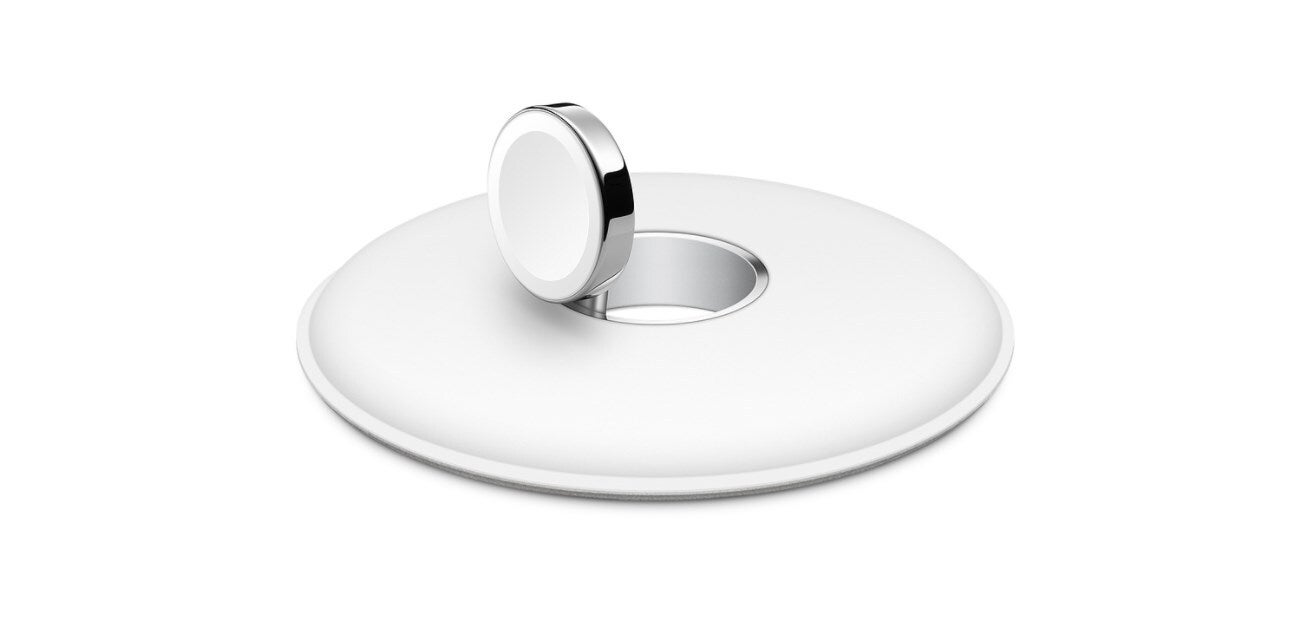 And with a single slot for only an Apple Watch, we have Apple's own charging dock. This dock is basically a fancy version of the included charger with the option to have the magnetic dock vertically for convenience. Sure, it's built quality and materials are premium, but the price premium seems a bit too much considering the alternatives. Still, if you're hellbent on only using Apple products, this is one of the few choices you have. Oh, one more thing. This charger doesn't come with a power adapter, so you'll have to spend an additional $19 to get one from Apple if you don't have free ones.
Anker 533 Magnetic Wireless Charger (3-in-1 Stand)
You know what they say - more is more. Well, how about a stand that can charge your earbuds, yours smartwatch and you smartphone - all at the same time. The Anker 533 Magnetic Wireless Charger lets you do just that. The stand for the smartphone allows you to adjust the angle and orientation of your handset, enabling you to use it while it is being charged. The magnets ensure a firm grip and the stand comes with the typical perks of all Anker products - a number of high-end safety features and an 18-month guarantee. At this price, you are getting a whole lot of bang for your buck.
Portable Apple Watch chargers
Belkin Portable Charger for Apple Watch
If you're planning to spend a long time away from civilization and need to keep your Apple Watch alive, you might want to go for the Belkin Portable Charger. It comes with a 2,200mAh capacity, which should be enough for about 5 full charges. The way it works is the same, just plop your Apple Watch on the embedded charger and wait. The difference is that you can't charge the charger itself directly, so you'll need a cable and, of course, a power source to do that.