Best Amazon Prime Day TV Deals 2021
1
We may earn a commission if you make a purchase from the links on this page.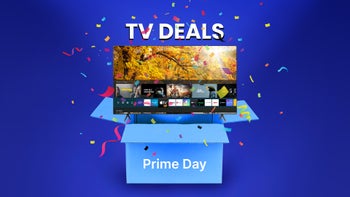 Amazon Prime Day 2021
is here, and there are some great offers on TVs. Here are the best Prime Day TV deals not only on Amazon, but also on Best Buy and Walmart. Stay tuned for further updates on one of the biggest shopping events in the USA.
Cheapest TV deals on Prime Day
Nowadays, TVs are more accessible than ever and can be put pretty much anywhere in your house. If you're looking for a compact and cheap TV for your kitchen or bedroom, these deals are for you.
Best TV deals under $500 on Prime Day
Why spend thousands of dollars on a TV, when there are some great options that won't break the bank. We've gathered the best TV deals under $500. Take a look at these Prime Day TV deals.
Best 4K TV deals on Prime Day
Is it time for you to buy a new 4K TV for your living room, but you want something more premium than the previous offerings on this list? Then you're in luck with these great deals.
Best OLED TV deals on Prime Day
OLED TVs have superior picture to conventional LCD and LED panels. OLED panels offer deep blacks, great contrast and plenty of vibrance. If you're looking for a premium OLED TV, you might want to have a look at these deals.
Best 65-inch and larger TV deals on Prime Day
Wanting to buy a TV with a really big screen? You should consider the Prime Day TV deals below.
Best Prime Day deals on TV accessories
What better way to upgrade your current TV than buying one of these streaming devices by Amazon.
Best TV deals during Walmart Deals for Days
Walmart has some great discounts on TVs right now. Here are the best deals.