Zynga purchases 4 game studios to expand its empire to mobile platforms
4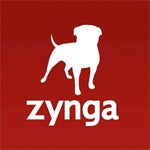 Zynga, the company you can thank for a Facebook news feed full of requests for farm related items, has just purchased 4 small gaming studios as part of its quest to expand further into smartphones and tablets.
Zynga's top mobile executive, David Ko, confirmed that it has acquired the creator of ZombieSmash, Gamedoctors, San Francisco based HipLogic, New York based Astro Ape Studios, and the studio behind World of Goo, Page44 Studios.
It is not known what the size of these deals is, but it is apparently Zynga is attempting to utilize mobile publishing to help boost its shares that, overall, have been seeing a downward trend since the company went public in December.
source:
Reuters