Zombie cookies: 5 nasty ways that the FCC privacy rules overturn can affect your phone
5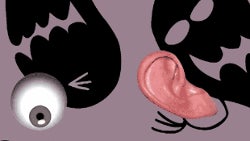 Yesterday, Congress voted to repeal the landmark FCC privacy rule from the Obama admin that prevented ISPs from selling customer data to the highest bidder. Those 15 Republicans that joined the Democrats against the repeal unfortunately weren't enough. Before the overturn, the ISPs needed to have an opt-in/opt-out permission system in place for what they did with your personal data, like your browsing history.
Not anymore, if President Trump signs the repeal, so here are the ways that AT&T, Verizon, Comcast and others will be able to peruse your private data from then on, according to the Electronic Frontier Foundation (
EFF
). There are plenty of precedents with the ISPs abusing that practice before, thus there is every chance they will do it again now, so check out what you might be up against after the landmark FCC privacy rule repeal.