YouTube trying to freshen up their mobile layout
6
YouTube is trying out a new layout for their mobile version of their website that offers a more streamlined user experience and provides new functionality even though odds are you have an app for that.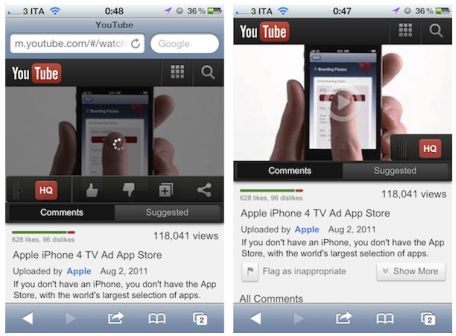 On the updated version of the YouTube mobile site users can now like or dislike a video, add it to your favorites, comment on it and even subscribe to a channel. The new look isn't the default look but if want to check it out here's how.
Just head on over to http://m.youtube.com/new_visual_design and opt-in. The site can be accessed via Safari on the iPhone if you want to try an alternative to the native YouTube application. Check it out and tell us what you think in the comments below.
source:
TUAW