With the new Pixel 2/XL release, Google slashes the price of the originals
5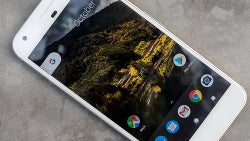 Google just pulled an Apple, and slashed the price of its 2016 Pixels by a hundred immediately after the 2017 crop was introduced on stage not long ago. Thus, the basic
Google Pixel
can now be had for $549 directly from the Google Store, while its larger sibling, the
Pixel XL
, will set you back $669.
You still need to add that hundred if you want the larger, 128 GB storage versions, but the trend is clear, and Google will probably be doing this with each new Pixel iteration - you know, like that other competitor down south from Mountain View does. Now, whether the new
Pixel 2
is worth its starting $649, and the new
Pixel 2 XL
the $749 Google is now asking, is a matter of personal choice, but if you want a more affordable Pixel, Google has you covered now.