Winter touch blues? The best iPhone-compatible gloves will keep your Pokemon sessions warm
5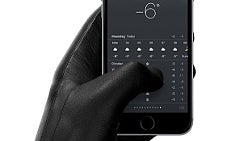 Baby, it's cold outside. With the frigid temps blanketing the US and Europe, many an iPhone user wished they don't have to remove their gloves each time they need to catch
Pikachu with a Santa hat
, or use their handset for anything else than a simple glance outside.
There are plenty of phones with
supersensitive displays
out there that allow you to use them with gloves on, but Apple's finest is not one of them. Enter capacitive touch-friendly gloves that many popular brands have produced specifically for operating your iPhone in the winter on the ski slopes, or while riding your bike.
That is why we are rounding up a few of those for you to check out and dream of the southern hemisphere, where summer begins in December, black is white, and cotton candy is called fairy floss.