Winner of our AT&T LG Optimus G giveaway
16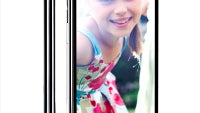 So we had this awesome giveaway thing last week thanks to our partners from AT&T, and we promised to present one of you with a brand new Optimus G for AT&T. Today we're doing just that - announcing that the winner of our giveaway is user
mozes316
. Congratulations!
mozes316 will be taking home what is one of the best smartphones on the market today, featuring a blazing-fast Snapdragon S4 Pro chipset, LTE, 2GB RAM and what not. The LG Optimus G is really an amazing handset.
For those of you who didn't win... well, better luck next time, guys, but of course, if you really, really want to experience the power of the Optimus G, you can always
purchase one from AT&T right here
for $199.99 on contract.
Thanks to all participants, and once again - congratulations to mozes316!