Wine coming to Android allowing you to run Windows apps
54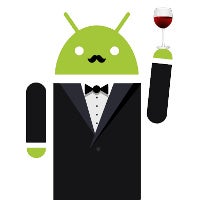 Wine was originally developed to bring Windows applications to Linux boxes, but now it is growing to support ARM chips and of course Android. Alexandre Julliard, developer of Wine, has now shown his advances in bringing the abstraction layer for Windows on Android, and while it's still in its early stages, it is functional.
Julliard gave a demo of Wine for Android, showing a Windows app run in Android environment, but the performance was described as
'horrendously slow.'
We do have to note, though, that Android was not running natively, but was also simulated in the demo which should have slowed things further.
Takeaway and good news is work is being done on Wine for Android, and while it's not yet there, sooner or later it is coming to Android.
source:
Phoronix
via
Engadget