Windows Phone Mango voice control gets video demo
10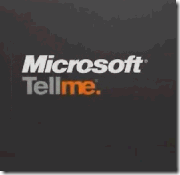 Voice control has undoubtedly hit the mainstream. After years of hit-or-miss services on desktop, voice control has found its niche in mobile, and Microsoft is expanding the voice control features in Windows Phone Mango. WP7 already has options for initiating calls, searches or launching apps with voice commands, but the Mango update expands these features, adds new features, and makes them all available via Bluetooth headset.
Right now, only the call commands are available through a Bluetooth headset, but with Mango all commands will be available. In addition to the current options, Microsoft is adding voice commands for texting, toggling call forwarding, as well as in-call commands. In-call commands include: calling someone else for a conference call, saving a number to your contacts, and "pressing" numbers to make things a bit easier for you while you're calling tech support.
You'll find the full video demoing the features below.