Windows 8.1 Update 1 video demo appears, shows Microsoft listened to interface complaints
23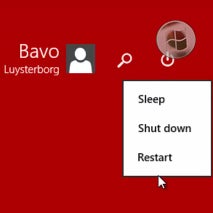 A short video demo of the leaked
Windows 8.1 Update 1
build has appearead, and it shows the upcoming features in action. Things like pinned Metro apps, minimize and close buttons for them, taskbar in apps, right-click context menu in Metro, and numerous other goodies are waiting us with the update.
These reflect the most common complaints from unsuspecting users that bought new machines with Windows 8, and had a brand new and unfamiliar interface fall like a ton of bricks, err... tiles, on them.
More experienced users have also been lamenting the lack of coherence and communication between the desktop layout, and the new Modern UI interface of Microsoft, and the team from Redmond obviously addressed a lot of those issues.