Win one of five new LG G3 phones from Radio Shack
4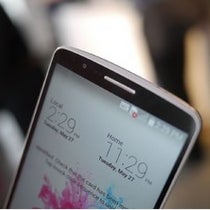 How would you like to win an
LG G3
from Radio Shack? The electronics retailer is giving away five new units of LG's flagship phone. The handsets will be compatible with AT&T, Verizon or Sprint. To enter the contest, go to your Twitter account and tweet @RadioShack to hashtag #G3 contest. That is all you need to do.
What are you waiting for? Time's a wastin'. Your entry must be in before 5pm July 9th, which is tomorrow. Radio Shack will then pick the winners and alert them to their windfall.
Radio Shack has been trying for some time to become one of the places you think about immediately, when it comes time for you to purchase a new phone. Good Luck!
source:
AndroidCentral