Will AT&T get the Moto Q Q9?

According to this rumor and pictures (that could be easily Photoshoped), AT&T is going to carry Motorola's latest Q Q9 Smartphone, supporting 3G HSDPA data. If this happen, they will not call it the Q (Q9) but just Q9, according to the anonymous tipster.
The Q9 is the 3G version of the GSM MOTOQ and is also a GPS capable smartphone with very comfortable QWERTY keyboard and QVGA display.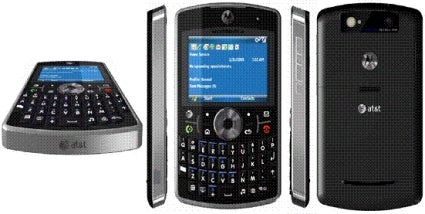 Motorola Q Q9 with AT&T branding
Motorola Q Q9 specifications
Source:
EngadgetMobile