White box Chinese tablet makers head for the exits
4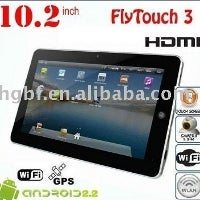 Original Design Manufacturers (ODMs) expect most white-box tablet makers, predominantly from China, to quit the tablet market next year and wait for the next big thing or move to greener pastures.
With top-tier Android tablet makers racing their first slate efforts prices to the bottom, and moving inventory to clear up for quad-cores with Ice Cream Sandwich, poor no-name manufacturers are in a bind.
Clearance sales of tablet projects like the HP TouchPad
and the BlackBerry PlayBook didn't help their cause either.
Lenovo's cheapest Android tablets were slashed to sub-white-box levels recently in China, while the company still offers warranty and reputation for quality. The price war among the first Android tablets was expected around Christmas, but who would have thought that we might soon break the $200 barrier for them, even without the help of the Kindle Fire.
source:
Digitimes