White AT&T Nokia Lumia 900 surfaces, may make you wait for April 22nd
10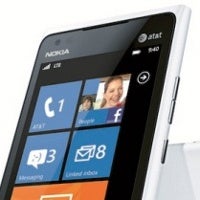 The
AT&T-bound Nokia Lumia 900
is the first LTE Windows Phone handset by the Finnish manufacturer and it's expected to launch big on the second-largest US carrier come April 8th. But if you've already marked the date on your calendar, broken the piggy bank and have that spare $100, don't hurry.
The Lumia 900 is coming in beatiful white on April 22nd, and for those of you having an affection for pale gadgets, this shouldn't be too long.
Otherwise it's the very same device with the same internals. Your two other options are black and cyan arriving on April 8th. So will you wait?