WhatsApp for BlackBerry 10 teased, expected next week
12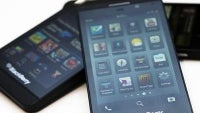 WhatsApp
might be the most popular free messaging service for mobile, but it doesn't yet have a BlackBerry 10 app. Good news is the app is coming soon, and by soon we mean next week. BlackBerry's Alex Kinsella, a member of the platform development team teased the upcoming app in a tweet:
"Prediction for next week - You'll be downloading WhatsApp on your BlackBerry Z10,"
Alex Kinsella said.
BlackBerry 10 really steps up communication with the BlackBerry Hub, a place that integrates all your social networks, email and messaging into a single service.
Still, WhatsApp is one of the more popular ways to send free messages, and it is a welcome addition to BB10.
source:
CrackBerry