WhatsApp for BB10 updated with multiple text messages per chat bubble, various bug-fixes, and more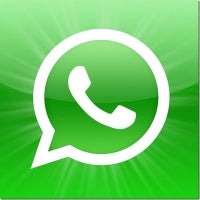 WhatsApp forBB10 has been updated to version 2.1.325.2. The update adds a decentset of changes. For instance, the emoji picker for Q-series deviceshas been updated, and inline picture thumbnails for landscape photosare now larger on Q-series devices as well. The Chat bubbles nowsupport multiple text messages per bubble, sharing, andmulti-selection. The contact info screen has been redesigned. Themessage status icons have become visible in the Hub on BB10 v10.2.1.The titlebar on the main screen and chat screens has been painted apleasant shade of blue-green. Finally, various Hub account relatedissues and miscellaneous bug-fixes have been sorted out.
As usual, you can find the latestversion of WhatsApp in BlackBerry World.
Download: BB10
via Crackberry