What name would you give Android N?
52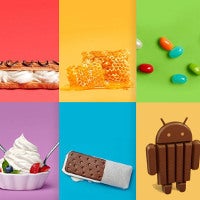 Android N is here
! Well, not really, but after yesterday's Google I/O, it seems like
we already know quite a bit
about the next big milestone in Android development. One of big mysteries that remain, however, is the name of the new version. Nutella? Nectarine? Nougat? Nut Roll? All of these, and more, are possible, but Google insists it's yet to decide how it's going to call Android N, and
it's even asked for our help
yesterday.
Truth be told, we're not really buying this "we're yet to think of a name" thing, but either way, what are your ideas for tasty N-beginning names? If it were up to you, how would you name Android N? Let's hear your ideas in the comments below, and who knows, we might even highlight the most creative ones in a follow-up post!
Let us know how you'd name Android N in the comments!