What do you want for Christmas?
99+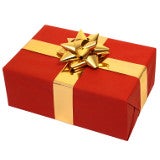 And just like that, the holidays are almost here, and you all know what that means - presents! After all, what better occasion than Christmas for us to get the gadgets we've always wanted (or if not always, then at least for the last few months)?
What we mean is, of course the most important thing to Christmas is to be good and be with your family, but getting that quad-core smartphone along the way couldn't hurt, right? Now's the time for you to share your wishes with us and the rest of the PhoneArena community! While we can't guarantee that your wishes will come true, it'll surely be fun to see what each of us wants. It's the most magical time of the year, guys, and sharing our deepest wishes can only help them happen.
What do you want for Christmas?