WebOS 1.4 expected to land on February 15?
This article contains unofficial information.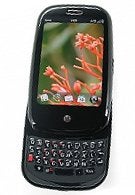 It was about a
month ago
when news about webOS 1.4 started surfacing and brought some delight to owners – it pointed to a possibility of seeing Flash support on the platform. Although Flash may be on hold for webOS 1.4, the latest update may be expected to launch on February 15 – based on an email that was posted by a PreCentral forum member. Both Palm Pre and Pixi owners can look forward to seeing video capture, assorted calendar enhancements, improved phonebook transfers, and messaging enhancements in this latest update. The biggest feature owners are probably looking forward to is the ability to record video of course – something that most people agreed should have been offered since its launch. Nonetheless it's finally here and should be expected as long as the rumors hold true and could potentially be moved up depending on the carrier.
source:
PreCentral