We support EngadgetMobile!
9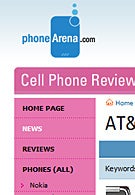 EngadgetMobile
to stop using the Magenta color in their site. According to the carrier, this may mislead the readers, that the news blog site is part of T-Mobile.
According to us on the other side, this is just ridiculous and in support, we've colored our main menu in Magenta. Engadget, we are with you!
Read more