Watch the new Apple Watch ad
3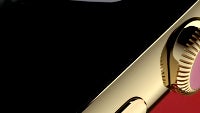 Apple Watch is the timepiece everyone will be talking about today and in the next few, not to mention when its release date hits next month, for prices ranging from $350 for the colorful Sport models, to the $10 000+ Edition ones.
The Watch sports innovative round and flashy interface that jibes well with the flat and full of rainbow colors iOS imagery when the ticker is placed next to your iPhone. In fact, Apple just released and ad about it, which will be shown nationwide very soon, pouring to your eyes from every TV channel.
Prep yourself for the visual Apple Watch feast, being one of the first to see the new timepiece ad that goes through all the features and models in one short minute.