Watch the Samsung Galaxy S III unveiling live stream here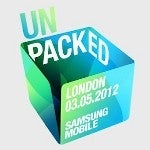 Tonight is what might turn out to be the most exciting Android launch until the holiday season, as we are expecting Samsung to unveil its mysterious Galaxy S3 flagship.
Samsung has been kind enough to provide a live video stream of the announcement and the festivities, which you can watch on its Facebook page. For those who can't watch the stream for one reason or another, we are
liveblogging the London event
.
The Samsung Unpacked event will be broadcast live at 2 p.m. EST on www.Facebook.com/SamsungMobile. Our troops on the ground are saying that the excitement is almost palpable, so grab the popcorn and soda, sit back and enjoy the show.