Watch Samsung's complete Super Bowl Ad before the game
15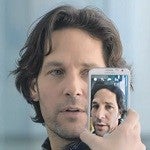 Samsung's teaser ad before the big game sets the premise of making fun
of all the litigation the Korean giant has been involved in over the years, particularly with Apple.
However, the full ad leaves Apple alone, and that is indeed quite refreshing. Instead, we are treated to Seth Rogen and Paul Rudd ripping into each other while Bob Odenkirk eventually drives home the final blow, thanks to a special cameo which we will not spoil for you.
While no particular product is pitched, it is the Samsung Galaxy Note II and the S-Pen that have the spotlight, and rightfully so since it is Samsung's latest and greatest.
source:
Samsung
(YouTube)