Watch 881 iPhones moving like fireflies across Europe for a month (video)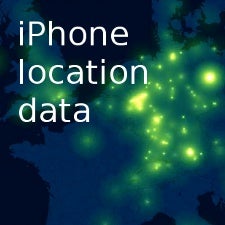 Ever wondered how the daily commutes and travels of people look from God's perspective? Michael Krell of Crowdflow compiled location data from 881 iPhones in Europe and produced a stunning video illustrating how smartphones and their users travelled in April.
Lo and behold, the allusion is not to sheep, but much more intense - to fireflies. Actually, the video itself is called Fireflies HD and there are three differently colored versions of it for you to pick from. You can even see separate users flying in and out of their countries. The content is the same on all of the videos, so it's equally stunning – just pick the version you like best below and feel free to watch it and share your impressions in the comments below.