Vodafone looking to take over T-Mobile UK?
This article contains unofficial information.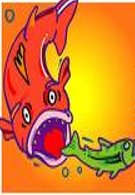 The world's largest mobile-phone company, Vodafone, may have its eye on acquiring T-Mobile UK - so says an unidentified person familiar to the situation. It already owns part of Verizon Wireless over here in the U.S. and may increase its subscriber base. They may either make an offer or form a joint venture – which would account for 50 percent of the UK mobile market with roughly 35 millions subscribers. No comments from either companies about the speculated deal that may occur. T-Mobile UK had estimated sales of $4.2 to $5.6 billion last year.
source:
Financial Times