Virgin Mobile now has Unlimited Web!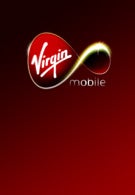 Virgin Mobile have entered the UK unlimited web browsing market with a new tariff of just 30p per day. This is a very competitive daily rate compared to some other providers who charge up to a £1 for daily usage. It isn't really 'unlimited' as there is a fair use policy of 25mb per day which is still good value, making it a great tariff for occasional users.
However it's not all good news. At present, there is no bundled monthly option, meaning on an average 30 day month, using data daily would cost you £9 per month. This is £1.50 more expensive than the usual £7.50 monthly option that most UK providers charge for their unlimited web access.
source:
Virgin