Viber is coming to Symbian
2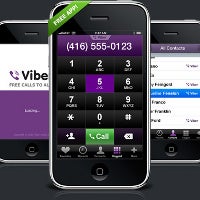 Symbian might be a platform with no future, but it's still probably the most widespread smartphone operating system across the globe and news about free messaging and calling app
Viber arriving on Nokia's platform
are welcome for platform users.
Official Viber representatives broke the news on a Maemo community forum, saying that they are developing a version of their application on Symbian. The few Maemo users though will have to wait more, if they ever get Viber on Maemo.
So, it's official - Viber for Symbian is in the making and it should come soon. How soon, though, is a mystery folks from Viber didn't want to unveil now. Still, it should be worth the wait as the application is free on other platforms and is deeply integrated into the calling function which makes it a breeze to use.