Verizon offers to divest 15 more markets to sweeten the FCC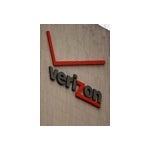 In its effort to make the deal between itself and Alltel as sweet as possible to the Federal Communications Commission (FCC), the company announced its intentions to divest 15 more markets, bringing the total divestiture to 100 markets. Verizon Wireless stated in a letter that it is "voluntarily committing to divest one of the overlapping properties in each of the 15 markets, together with the spectrum, customers and other assets used by that property."
The deal now goes into "final judgment" with the Department of Defense, and will be considered along with the original 85 markets that were targeted for divestiture.
Source:
Arkansas Business
and
Howard Forums