Verizon launches 3G service in 14 more markets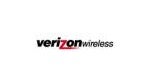 High speed 3G EV-DO BroadbandAccess was initially launched in three markets – Washington D.C. and San Diego in October 2003 and Las Vegas in July 2004 – and is currently being deployed in more than 11 additional markets and 20 additional airports from coast to coast. In addition to the initial three markets, business customers can now use BroadbandAccess in Atlanta; Austin, Texas; Baltimore; Kansas City, Kan.; Kansas City, Mo.; Los Angeles; Miami; Fort Lauderdale, Fla.; Milwaukee; New York; Philadelphia; Tampa and West Palm Beach, Fla.
The EV-DO technology allows customers for example to download 1 MB file in less then 30 seconds.
Verizon Wireless plans to deploy the technology in additional markets by the end of 2004, giving BroadbandAccess a national coverage of 75 million people. Market expansions will continue through 2005.

VerizonWireless.com