Verizon hesitates on using Google Android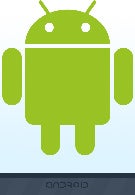 Although Verizon's spokeswoman Nancy Stark said that the carrier still hasn't decided if it will use Google's Android platform or not, there is some hope. Verizon's President and CEO, quoted in Business Week article, said that the carrier might actually use the platform.
Verizon announced that it expects some developers to use Android to create devices that could run on Verizon's network as part of the new open-access policy program, but there is no firm decision to whether the carrier will use the platform itself.
source:
Infoworld