Verizon expected to modify its restocking fee policy?
This article contains unofficial information.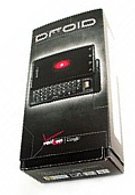 When you're number one in all the land, it can some times lead to some changes that some may consider shocking. Just as we've witnessed
Sprint's recent attitude change towards new phone activations
, one of our tipster is reporting that Big Red is also modifying one of its policies surrounding the sale of their handsets. Starting April 18th, it's being heard that Big Red will charge their $35 restocking fee to not only exchanges, but returns as well. This new policy change affects only phones and netbooks – accessories are not factored into the mix. So when you're ready to buy a handset, just be sure that it's the exact one the first time around so there are no regrets or buyers remorse when you get home.
Thanks to our anonymous tipster!