Verizon Wireless will launch VCast Mobile TV tomorrow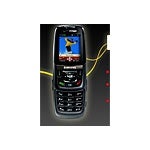 According to information posted of Verizon's website, the carrier will launch its digital TV service for mobile phone tomorrow, March 1st. The new service called VCast Mobile TV is based on MediaFlo broadcasting standard, developed by Qualcomm.
The initial lineup is expected to include CBS, Comedy Central, FOX, NBC News, NBC Entertainment, MTV and Nickelodeon. Additional channels are expected to be added to the lineup after the launch. A program guide is also available and includes date, time and program information, and also allows customers to view programming details up to 48 hours ahead of the scheduled broadcast.
The initial lineup of phones will consist of LG VX-9400 and Samsung aU620. Both devices feature QVGA displays, which will be the minimum required for the VCAST TV service.
Currenty, it is unclear what the initial pricing or availability will be.