Verizon Wireless adds 2.1 million new subscribers
77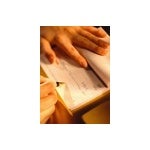 It's that time of the year again, and the numbers of new subscribers to the various carriers are beginning to trickle in. By adding 2.1 million new users, Verizon Wireless officially crossed the 70 million subscriber mark for the first time. Their numbers come from 1.5 million new customers, and approximately 630,000 from the purchase of Rural Cellular Corporation.
As we covered last week, AT&T
gained quite a few customers
itself. With all of the new customers coming to the largest two carriers in the U.S., one has to wonder exactly where they're coming from. Sprint's 3rd quarter announcement on November 7th may be a bit worse than investors had hoped.
source:
Verizon Wireless
via
Sprint Connection