Verizon 4G LTE down nation-wide again?
54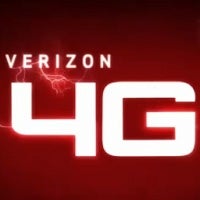 Verizon's blazing fast LTE network is obviously struggling today with users across different states complaining 4G data is down on their devices. Both western and eastern states are affected - New York, Virginia, Arizona, Indianapolis, Milwaukee, Iowa, Georgia, texas Pennsylvania and Ohio are all included, so it basically seems like a
nation-wide outage
.
Verizon's 4G network has experienced a couple of those hits with data down on a couple of occasions last year, but in 2012 it's the first time we've heard about a wide-scale outage.
There are no official statements from the company, but we guess it will respond soon and hopefully fix the issue. Let us know whether you are affected by the outage and where are you located in the comments below.
Update:
Verizon followed up with a tweet saying that "after a brief issue this morning, 4G LTE service is fully restored."