User finds out Windows Phone 8 has 128GB microSD card support
29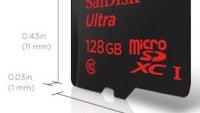 Although it's designed for Androidsmartphones and tablets, it looks like SanDisk's world-first 128GBmicroSDXC card feels equally at home on both Android and WindowsPhone 8 turf. A Nokia Lumia 1520 owner tried it in his device andreported that the card is recognized and works correctly.
He also said that the card's read andwrite speeds fared about 20% better than the 64GB microSDXC inbenchmarks. This shows in everyday usage as well - high-definitionvideo gets recorded with minimal stutter and dropped frames. Well,who doesn't love a hidden gem inside an operating system?
The 128GB SanDisk Ultra microSDXC cardwas announced at this year's MWC in Barcelona. It holds about 119GBof actual data, and can be found online for the very fair price of$119.99 - around a $1 per available gigabyte.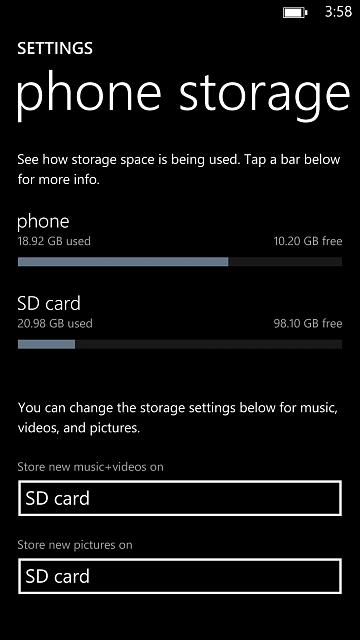 source: WPCentralvia WMPowerUser