US government used spectrum to be opened up for consumer purposes
6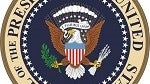 On Friday, a memorandum was issued by the White House to federal agencies establishing new measure to have the government work with the wireless industry to examine ways to increase spectrum efficiency.
The directive will look at the 500MHz frequency block for purposes of reassigning some of the spectrum bands to be used for wireless broadband.
Next year, the FCC will be auctioning off spectrum in the 600MHz block. While the 500MHz block is not likely to be auctioned off, the memorandum does set aside funding to research spectrum sharing technologies. That research will be spearheaded and funding administered by the National Science Foundation and DARPA.
The goal is to have identified areas within the 500MHz block that can be repurposed for consumer use "within 10 years."
sources:
White House Office of Science and Technology
via
The Verge