Two ways to win a Palm Pixi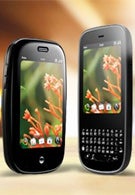 To add to the excitement of the impending release of the Palm Pixi,Palm is offering a couple of different ways to win over 25 free webOSdevices. If you sign up on Palm's Blog, you will have a chance to win one of 25 Palm Pixi handsets being given away by Palm.
Another way to win is by heading over to Palm's Facebook pageand leaving a comment. All comments must be posted no later than November14. Simply, just tell Palm which device you would rather have, the Preor the Pixi. If selected as the winner, you will have your choice ofreceiving one or the other, free of charge, from Palm. Which one do youhope to win?
source: TheOfficialPalmBlog and Palm's Facebook page