Two new Apple Stores set to open in China on January 16th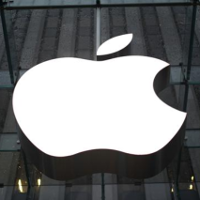 Two more Apple Stores are getting ready to open in China. On January 16th, the two new locations will open in Nanjing & Guangzhou at 10am local time. Both stores will be open from 10am to 10pm, seven days a week. With a store announced in Xiamen last week, add in these two new locations and China will have 32 Apple Stores in the country.
With Apple CEO Tim Cook extremely positive on China, the company has opened stores in Beijing, Shenyang, and Chengdu over the last two months. Apple is closing in on its goal to open 40 stores in Greater China, which includes Hong Kong.
The Guangzhou store will open in the Parc Central retail block in Tianhe District. The Nanjing store will be located inside the IST shopping mall in the city's Xuanwu District.
source:
AppleInsider