Two more HTC One M9 wallpapers teased - six days left, eight backgrounds to go
8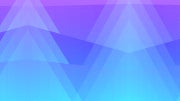 Our old buddy
LlabTooFeR
is at it again today, this time releasing two HTC One M9 wallpapers at once.
Why, you'd ask? Well, as he says in his tweet, there are only six days to the announcement, and we had eight more papers to go, hence today's generosity.
Well, the next wallpapers in the sequence are here, executed in hues of red and blue, with geometric shapes thrown in for a good measure.
The resolution is 2160 x 1920 pixels, suggesting it will span you two full home screens on the 1080p display of the M9. Have at it, and check out the rest from last week in the slideshow below.