Tumblr releases native iPhone app, GIFs finally play automatically
2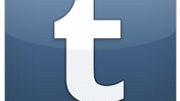 Tumblr has just introduced its brand new native app for the iPhone and it's awesome. Reworked from the ground-up, the key word for this new app is performance. It's speedy starting from the dashboard view, but it comes with some important functionality improvements.
You can now finally see exactly which ones of your posts other users liked or favorited, and that's something that even the desktop version does not show. Also, images are now shown bigger.
We are still looking forward to iPad support, and hoping to see the same app arrive soon on Android. In the meantime, why don't you check out the new Tumblr iPhone app below.
via
The Verge