Tumblr for Android gets a Holo UI overhaul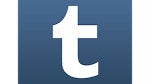 Tumblr has released a big update to its Android app today. The update completely redesigns the UI with Android's Holo theme, and focuses the design more

on images (something that most services seem to be doing these days), and also adding in a very Path-like new posting control scheme.
This update continues Tumblr's new focus on design. The company had been accused of neglecting UI design, but not too long ago the company
updated the iOS app
and the Android apps with tablet-optimized designs. The new update redesigns the entire Android app with new navigation animations, and better visuals for everything from posts to notifications and comment pages.
Recommended Stories